30.05.08
Tour De Belle Ile race went off on the past may 10th week end. Balance is very positive and encouraging, and proves that public is interested in this kind of event. More than 120 boats were subscribed and 562 sailors took part to the race: the younger was 8 and the older 76.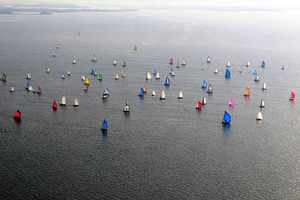 © eol / François Van Malleghem


All categories were represented, from mach 6.50 to Anne Caseneuve's 50 foot trimaran, which established the new record crossing the line after 6h 48 min24s. The longest boat was Eric Tabarly's Pen Duick VI (22,5 meters) which was certainly the most experienced one with 2 Withbreads and more than 280 000 milles of navigation since 1973. See you next year !
Commentaires sur Tour de Belle Ile Balance