29.02.08
To remind citizens the Treaty of Rome 50's birthday signed on March 25th, 1957, a 50 feet boat has started a European Tour under the authority of the European Union Institutions
The boat has been officially introduced to the Council of the European Union in March 2007 for the 50's birthday party as a symbol of union. It became the European ambassador. It keeps going on its European tour on spring 2008.
It is "Sail for Europe" Association which had this idea and developed it
MaxSea is proud to be a part of that brilliant project thanks to its distributor Passion in Brussels.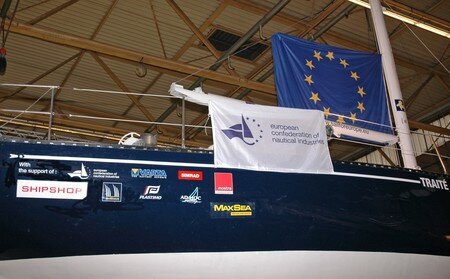 Commentaires sur The Treaty of Rome